Towbar Fitting
Witter, Thule, PCT, Tow Trust and Westfalia Towbars Fitted
Britannia Towing Centre have many years experience supplying and fitting towbars for all types of vehicles.
We fit all types of tow bars including detachable, fixed flange and swan neck from leading manufacturers such as
Witter, Thule, PCT, Tow Trust and Westfalia.
---
We are the complete towing service with over 15 years experience.
Our professional engineers will give you the best price and a friendly service.
Materials and labour are guaranteed and installations are covered by our full public liability insurance.
All types of cars and light commercial vehicles
Domestic and trade enquiries welcome
All towbars meet type approval
We specialise in cars fitted with multiplex wiring systems
Located in Swindon and Covering Areas Across Wiltshire
---
We are located in the heart of Swindon, our customers travel to us from
Newbury, Chippenham, Trowbridge, Malmesbury, Hungerford, Cirencester and from across Wiltshire.
For your very best price and friendly service give us a call, now on 01793 613 147.
Fixed Flange Towbar
---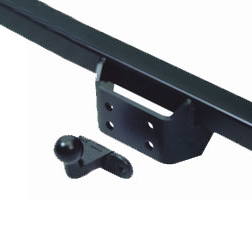 Swan Neck Towbar

---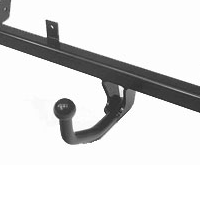 Detachable Towbar

---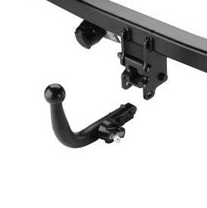 Type Approval
---
Type Approval EC94/20 was introduced under European law from the 1st January 1998 and was implemented in the UK on the 1st August 1998. The aim of these regulations was to standardise the design and manufacture of towbars. As a result of this, all light passenger vehicles manufactured after this date must only be fitted with towbars that conform to the EC94/20 regulations and fit to all manufacturers mounting points. Towbars that meet these requirements will always carry a type approval label which ensures traceability of the product. The label will show the following information: The European type approval number, The "D" and "S" value and the product code identity of the manufacturer. This label must be visible on the towbar and not removed.
Vehicle Specific Wiring

---
A growing number of vehicles built since 2003 contain communications systems within the wiring to enable certain modules to talk to one another. This system is known as CAN (Controller Area Network), which was first introduced in 1992 for the Mercedes-Benz vehicles and now can be found in many other manufactures vehicles. The CAN bus system allows information to be transferred around the vehicle, allowing displays to be activated either in the instrument or display panel. The trailer stability program carried within the CAN network is being introduced into many new vehicles, including the new Volkswagen range. Once a vehicle specific wiring loom has been fitted, a simple programming change will be made to enable the TSP to be activated.
Guarantee

---
Towbars that meet EC94/20 regulations carry a life time guarantee when correctly fitted to the original vehicle and used within the recommended towing limits.
Towing Limits: Towbars are designed for use within the vehicle manufacturers recommended towing limits. It must be taken into consideration by the user that towing a twin axle trailer, towing over rough terrain, or using towball mounted carriers adds extra loads onto a towbar.
Disclaimer: Britannia Towing Centre ensures every effort is made to provide accurate and complete information, however the content of this site is meant for general information purposes only. It does not constitute professional advice (legal or otherwise) nor should it be used as such. Britannia Towing Centre cannot accept responsibility for actions based on the material contained herein.
Drivers with driving licenses obtained after 1st Jan' '97 are required to pass an additional driving test to gain entitlement B&E.